Ganesh Ji Smoke waterfall
Regular price
Rs. 450.00
Sale price
Rs. 299.00
Unit price
per
Sale
Sold out
Order On
WhatsApp
Want to make your home and Puja room more lively and full of positive vibes?
💓
This smoke waterfall is the best thing you can bring to your home and feel all the good and positive vibes everyone wants.
Features:-
✔️ Handmade -- Waterfall incense burner is made of ceramic material, of high beauty and elegance. Handmade and unique. 
✔️ Suitable  -- Incense burner & cone burner are perfectly used for sticks and cone incense.
✔️ Easy to Use -- No extra effort in using this. 
✔️ Easy to Carry. -- Small size, Get relaxed from the physical to the psychological, Put aside the troubles of life, Enjoy the peace of this moment
✔️ Easy to Clean --  Flush the incense holder with boiling water, and the stain on the censer will be removed.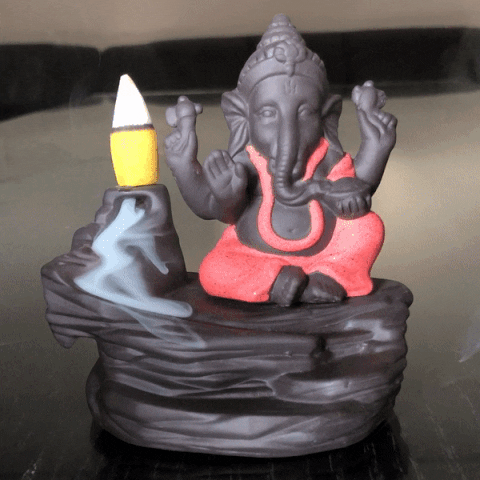 Benefits: 
✔️ Health Benefits -- Forget about troubles, releasing stress is so easy!
✔️ Home Decor -- This backflow cone incense burner is the best home decor product that can be suitable in any place
✔️ Great Gift Idea: It is a great stress relief gift choice for friends, families, and the other people who are close to you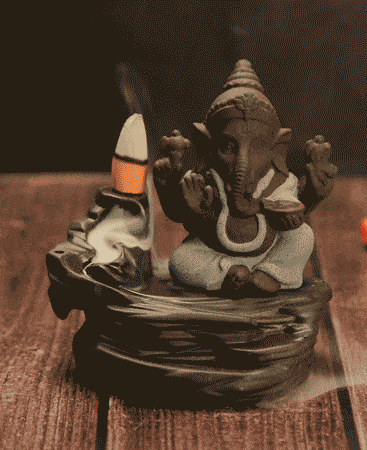 SHIPPING & PAYEMENT DETAILS

• We deliver in mostly5 - 7 business days.

• Tracking number provided for all orders so that you can track your orders anytime.

• 100 % security guaranteed.

• Fast Customer servicesguaranteed.

• COD available

• Free Shipping on Preapaid Orders.
Value for money
It's really amazing product.. that smoke gives a kind of Devine & special feel to see.. Bal Ganesh is so cute.
[****]
Absolutely value for money. Amazing to see the smoke flow like milk. The idol is not of high quality but don't forget the price too!.
Nice one
The working of this idol with smoke is perfect
Given when wind is not blowing. But the only issue is it color comes down as well with smoke. But I guess its because of the smoke only. But it's a new experience with smoke like clouds in the sky
Loved it
1.the product overall good, the incense Holder gives its effect perfect under some circumstances as-when the fan is operating the effect dont overcomes or brings out,u get its best when its under no air condition and where the smoke effect dont get blown out as in fan on mode.
2.the Holder is basically i think is of plastic type which usually i think might need to handled well as this incense (heat) might get it melt down
Overall This is Wonderful One.... GanpatBappa Morya
Providing you the best products for your daily needs and wants !!