Derma Suction Skin Cleanser
Regular price
Rs. 999.00
Sale price
Rs. 499.00
Unit price
per
Sale
Sold out
Order On
WhatsApp
Clean up your skin and feel the change in just a few minutes now 😍
4 in 1 multi-function blackhead and whitehead remover device has more powerful suction and deeper cleans your skin. Specially treat stubborn blackheads and whiteheads, remove dead skin, oil and make-up residue, smooth out wrinkles, and firm the skin.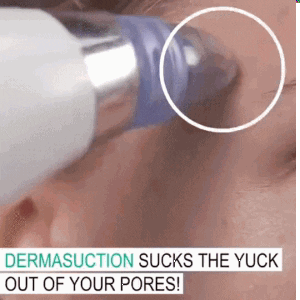 BLACKHEAD / WHITEHEAD REMOVER
Step 1: Replace different suction heads according to your needs.
Step 2:Please use a hot towel or steamer for about 5 minutes to open the pore.
Step 3: Move This cleanser back and forth around the pore, don't leave it on the same pore if the skin gets hurt.
Step 4: After washing your face, please use an ice towel or cold water to shrink pores.
Why this is a must-have product??
Helps in Dead Cells Removal

Makes Skin Smoother, firms and tightens the face

Deep Pore / facial holes cleaned from any blackhead, whitehead, oil, grease, and dirt while exfoliating the skin

Reduces wrinkles near eyes, nose, mouth, and skin with gentle massage functions

Improves blood circulation for younger-looking skin

Comes with four interchangeable and washable tips

3 kinds of functions- very easy to operate and handle

Can be used by men as well as women.
Rechargeable 850mAH built-in battery with USB recharge function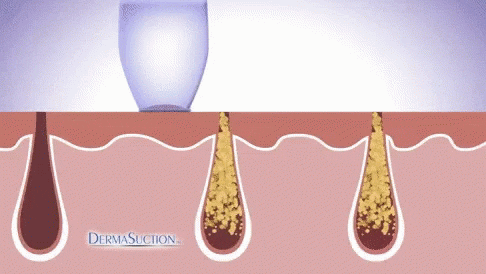 🚨 BUY 1 NOW & GET A FACE SCRUB FREE 🚨

SHIPPING & PAYEMENT DETAILS

• We deliver in mostly5 - 7 business days.

• Tracking number provided for all orders so that you can track your orders anytime.

• 100 % security guaranteed.

• Fast Customer servicesguaranteed.

• COD available

• Free Shipping on Preapaid Orders.
Providing you the best products for your daily needs and wants !!